Saturn Smash
How this game came to be
One of my friends, a certain LastCat, loves the Sega Saturn... a lot. In one Discord server we're in, I'm the resident Metroid fanboy while he's the resident Sega fanboy. We've always had meme arguments whether Metroid or the Sega Saturn was better. At one point, I started doodling "LastCat Repellants" - doodles featuring Samus and other characters destroying Sega Saturns in humourous ways. One day the idea of a repellant game came to mind... And here we are now

The Story
The evil LastCat has hidden Sega Saturns all over the server! As part of the LastCat Repellant Force, it is your job to find all the Saturns, and to smash them. Along your way, you will find many video game characters, retro game resellers, and bizarre fellows trying to thwart your progress. What's more, LastCat himself is roaming the screens, trying to make your journey end prematurely.
How to play

Find and destroy all the Saturns, then go kill LastCat in his lair. A shoots, B lays bombs, D-pad moves your character, and Start pauses the game to see the map
What the heck is going on...

For those in the know, you probably do... For those not in the know, sit back and enjoy the acid trip
Is this more than 12 background colours on the screen???

Yes. I put a few demoscenish things in the game ;)
Who made this?

Only 2 people in fact. Me (Antoine Fantys - Code, Graphics and Design), and Myles Davidson (Music)
Pics or it didn't happen

Tada!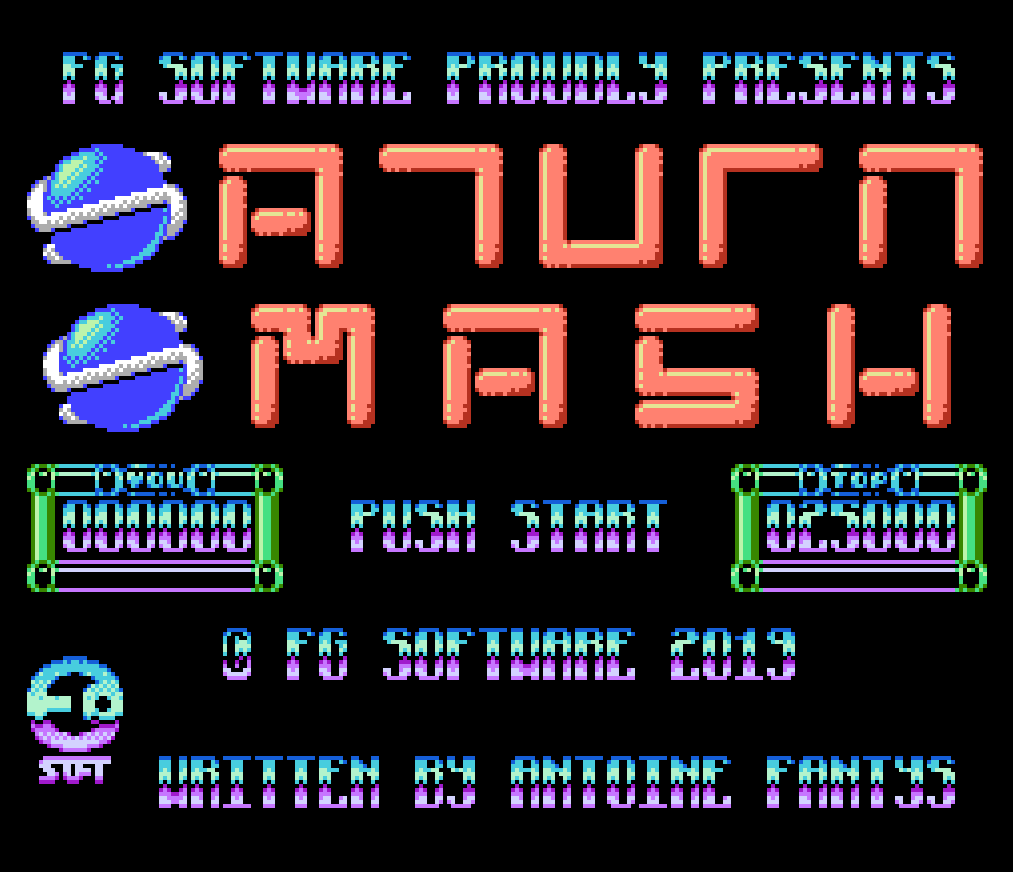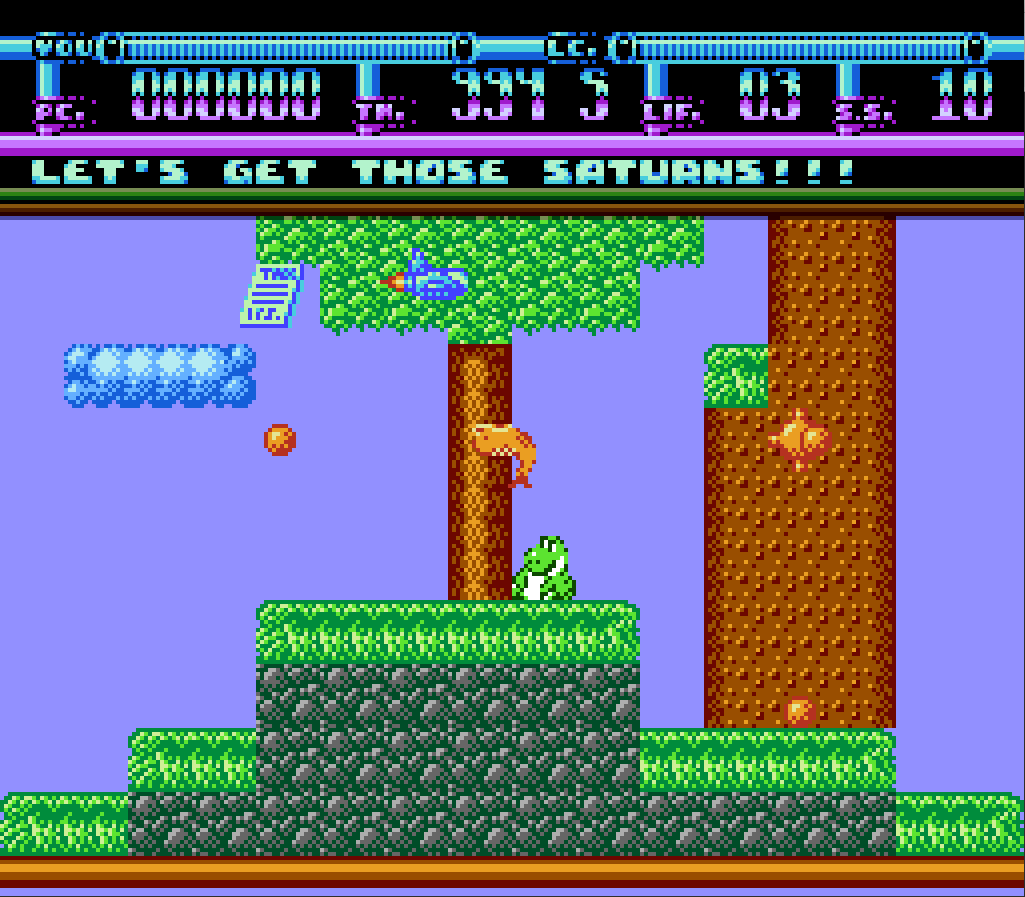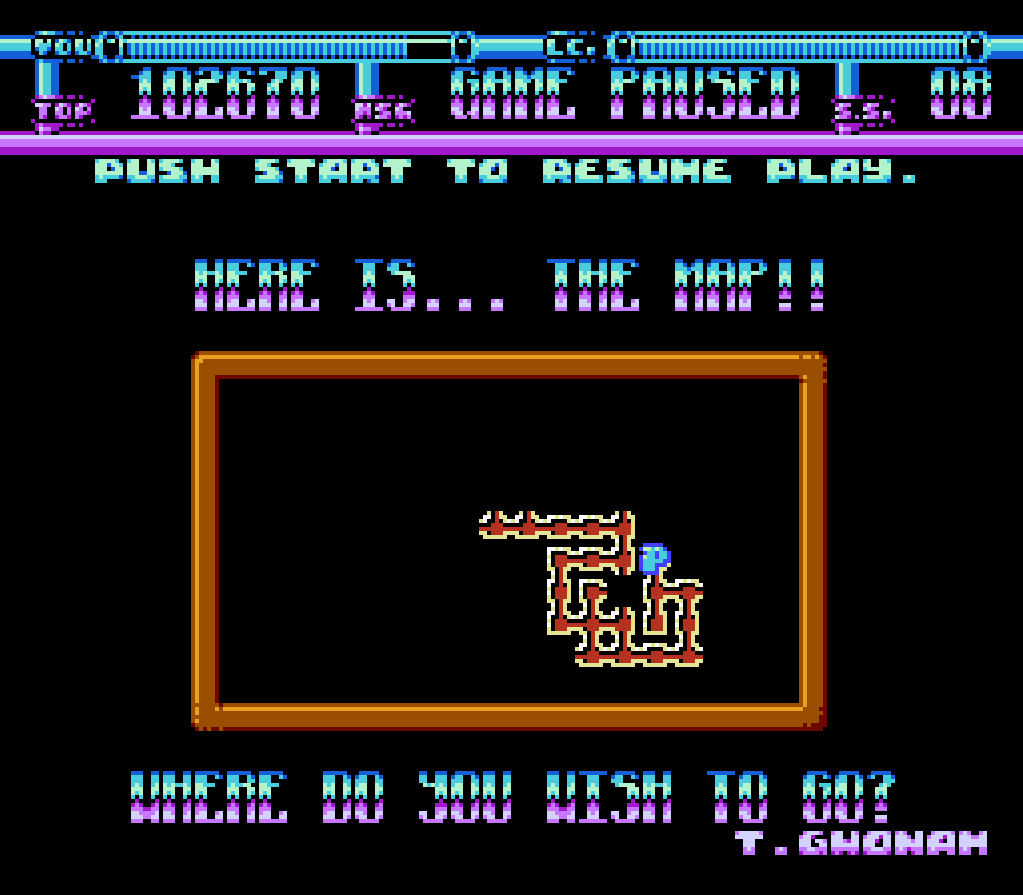 How much do I owe you?

It's up to you. Name your price, even if it's $0. However, if you could chip something in to support NES development, me and my music guy it would be appreciated :)
Will there be a cartridge release?

Most likely, yes. I'll update this page when/if it happens.
Copyright mumbo jumbo

All copyrighted characters are properties of their respective owners. They are used within a parody context so it should fall under fair use. The rest of the game is (c) FG Software 2019
Thank you for checking out my game. I hope you enjoy playing it as much as I enjoyed making it :-)
Download
Click download now to get access to the following files: